10 Best SEO Techniques to Drive Organic Traffic
What pops up in your mind when you hear about optimizing your webpage using the best SEO techniques? Running SEO audits for your website can often help you to realize where your website is lacking to gain a massive amount of traffic. But to make effective changes, you have to be aware of the actual ways in which optimizing your website would improve the organic traffic of your site. Promoting your website or YouTube channel is easy and can help you to make a mark for your brand in the market.
In this blog, we will look at how you can improve SEO and boost the growth of your business organically. Before we dive deep into the topic, you need to keep in mind that the goal is to gain organic traffic; hence, your focus should be to improve your website so that your customers and readers get the most out of it. You need to optimize the content to match with your buyer persona. Only then, you can capture their attention.
Table of Contents
Top 10 latest SEO techniques of 2022
A. On-Page SEO techniques:
1. Create target audience-oriented content
2. Post your blog regularly
5. Use of the blogosphere
6. Technical optimization
B. Off-Page SEO techniques:
2. Social media engagement
4. Infographics submission
5. Find and Use Competitor's Broken Backlinks
Top 10 latest SEO techniques of 2022
The below-given points will help you get a clear mental picture of how best you can boost the organic traffic of your website with smart SEO tactics. The techniques can be broadly classified under two categories, such as on-page and off-page SEO.
A. On-Page SEO techniques:
We will first take a look at the on-page SEO tips followed by the off-page SEO methods. On-Page SEO means optimizing the technical aspects as well as improving the quality of the content to improve the ranking on SERP directly.
1. Create target audience-oriented content
To create a lasting impression in the mind of your customers, you need to make sure that you are creating effective and interesting content. This can be done in the following ways:
Research about the target audience – You need to not only understand the buyer persona but also know who is your target audience in detail, such as their demographic information. This can help you develop a clear niche for designing your content appropriately.
Keywords are the key to success – This is a simple yet effective SEO trick that can help you to use appropriate keywords in the following methods:
You need to first make sure that you are researching the keywords correctly with the help of various online tools like Google Keyword Planner, SEMrush, and various other  tools to get to the right keywords.
Further, it is also important to note that you are using LSI (Latent Semantic Indexing) keywords, which yields better results. These are relevant terms that search engines use to understand the content in-depth.
Load More :
2. Post your blog regularly
Blogging regularly can also help you gain better organic traffic. You can create well-written content that suits your buyer persona and helps your customers gain more insight into your business, products, and services.
3. Use internal links
Described as an advanced SEO technique, this method involves the creation of a sufficient catalog of content, so that you can link your current blogs with past articles. It can prolong the duration of a website visit by the customer and also drive more traffic.
This way, you can channel all your articles in a much better way which can help people get a relevant guide about your products and services while visiting the website. This is known as the topic cluster model which means that you can break down a large content into several smaller chunks and then link them together to create a better understanding.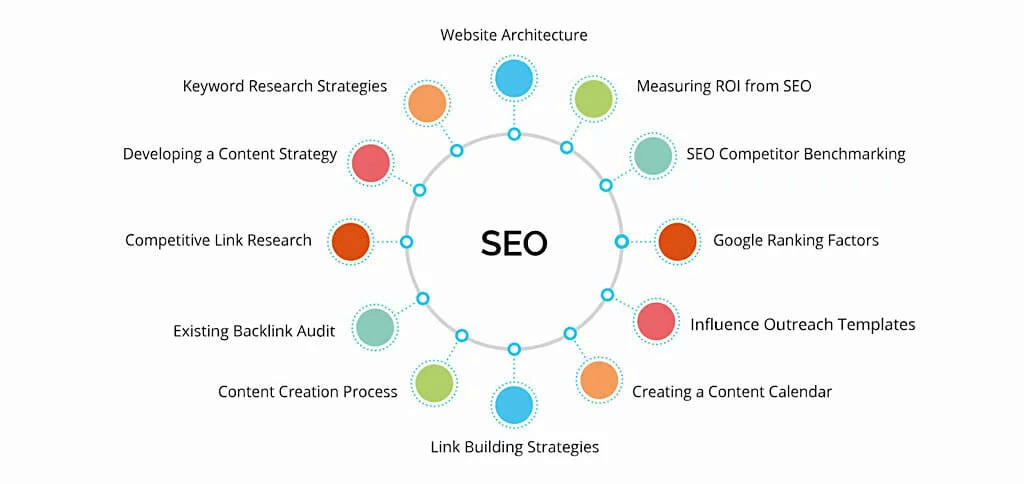 4. Effect of metadata
To ensure that Google indexes your content appropriately, the metadata has to be paid importance, which means that you have to use impactful meta titles, URLs, and descriptions. There are multiple tools like the Yoast SEO plugin for wordpress, Ahrefs, and HubSpot's SEO tools that can help to achieve the goal.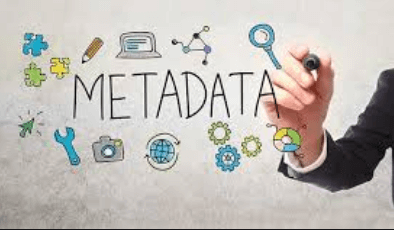 5. Use of the blogosphere
This kind of optimization tactic can be adopted to generate more traffic with the help of cross-influence. You can go to a common spot or individual blog sites and become their followers or direct your activities in such a way that fellow bloggers can also like, share and comment on your articles.
6. Technical optimization
Your website technicality has to be proper in order to drive better organic traffic to match the Google algorithm's specificity constantly. This can be done in the following ways:
Switch to HTTPS – HTTPS is the most secure version of the HTTP web protocol. This is the first step to ensure that your customers find your webpage to be a trusted site and offer security against malicious threats.
Use additional crawlers – Programs like Deep Crawl, Botify, etc. are pretty much designed like Google web crawlers to test how your web page appears to them and how your webpage will rank in the Google Search Engine Page.
Ensure semantic markups are correct – These refer to the HTML tags that can highlight the primary information about your content. This lets the search engine crawlers understand what is there on the webpage and hence determine its ranking.
B. Off-Page SEO techniques:
This mainly focuses on channelizing traffic to your web page through some activities and SEO tricks outside your webpage that can make people refer to your website. Optimal exposure to your webpage can also be gained with the below-described methods.
1. Create backlinks
It can be done with the help of influencer marketing. You must also diversify your content to prevent your website from being flagged by Google. Ensure that you receive backlinks from blogs, Author bio sections, product pages, news sites, forums, and directories.
2. Social media engagement
Popularise your webpage on social media sites to instantly receive more traffic. The key is to promote your products and blogs on social media like Twitter, Facebook, LinkedIn, Instagram, and pinterest. Making your webpage viral on social media can also help in backlink creation. This a common and easy SEO trick nowadays.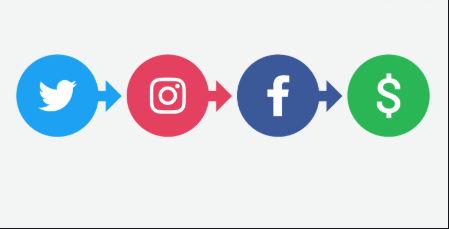 Create engaging video content on popular video-sharing sites like YouTube, and Hulu, as it ensures to grab the attention of potential customers faster than written content. You need to ensure that you are also optimizing the video content as per YouTube and other search engine standards with the help of appropriate titles,  tags, descriptions, and reference links.
4. Infographics submission
Creative infographics are the hottest trend nowadays and they are as effective, entertaining, and compelling as videos. You can use popular sites like reddit, Nerdgraph, Submit Infographics, etc.
5. Find and Use Competitor's Broken Backlinks
As you may know, it can be challenging to create quality backlinks, but there's one excellent way you can consider i.e., a type of broken link building.
However, this approach is generally based on discovering broken links, making content that fits the link, and then trying to reach out and get it repointed to your content. To get a start, simply find the links that indicate 404 error pages on the website of your competitors. This tactic is quite helpful in order to prevent a bad user experience, especially when a guest clicks on a dead link.
Conclusion
Thus, it can be said that organic traffic has a lot of potential when it comes to improving your profit margins only if you have the best SEO techniques discussed in this article at your fingertips. Also, you need to ensure that you always keep yourself up to date with the rising SEO trends and also have in-depth knowledge of the digital marketing world to guide you better in regards to your business and product promotion activities.
You will need to make sure that you are doing everything as per the search engine standards and also designing superior content to have better visibility in the online world. There are many other techniques to improve your web page ranking and drive organic traffic with the help of several SEO methods.
Go To : http://google.com